If you are interested in living and working in the greater Los Angeles area, you need to know some of the best things to do in this American metropolis. Southern California is one of the most unique regions in the United States. The mild climate, the Pacific Ocean, and vast mountain ranges create a stunning environment to enjoy everything Los Angeles has to offer. For information about purchasing Inglewood real estate,
Jason Lowery
is your go-to real estate agent in the Greater Los Angeles area.
Check out Inglewood and nearby attractions

Inglewood is a one-of-a-kind city within a city. Today, Inglewood draws droves of tourists to major attractions like the Los Angeles Rams and Miracle Theater, helping niche businesses flourish throughout the year. Here's what you might do if you're visiting or moving to Inglewood.
Take in spectacles at Inglewood's most prominent venues

The city has always had a flair for the dramatic.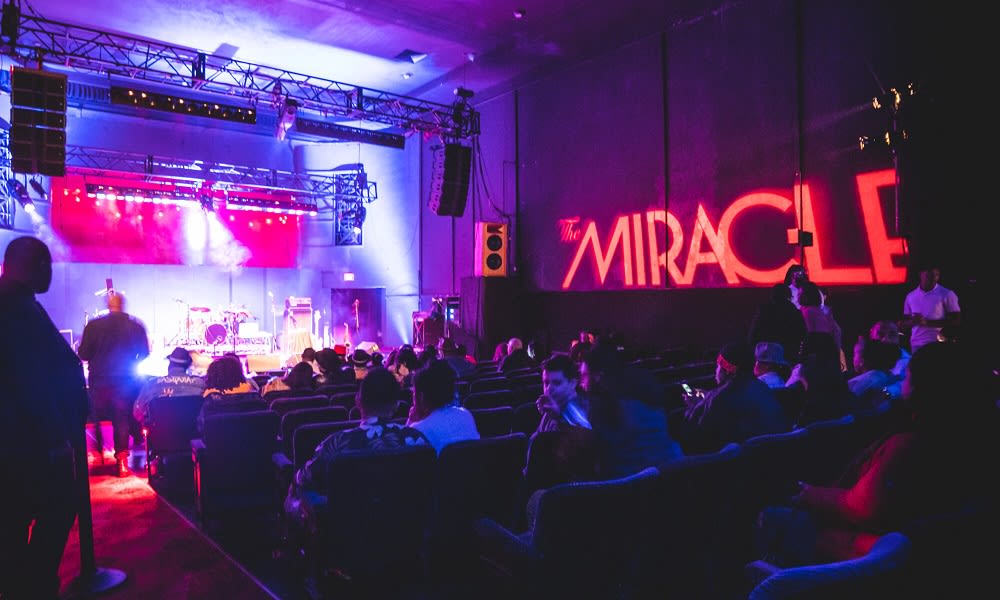 Photo courtesy of the Miracle Theater
The stars come out at night at Miracle Theater in downtown Inglewood. Bands, standup comics, solo acts, and festivals take place here, as well as
block parties for HBO premieres
. Miracle used to be operated by Loews Cine, and before that, it was an independent theater owned by the Ritz. In summer 2022, the Miracle (capacity: 500) began
showing movies
for the first time in decades.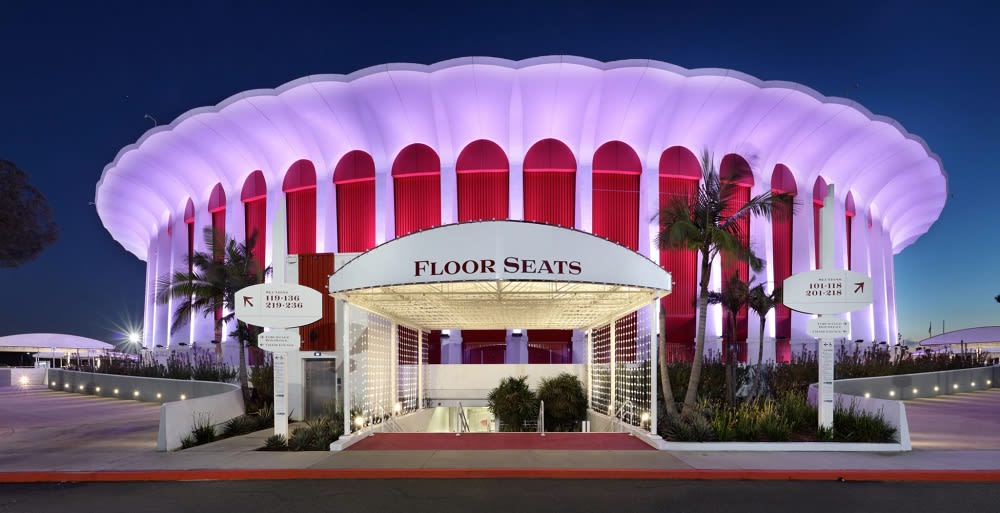 Photo courtesy of the Forum
Another historic Inglewood venue, the Forum, seats 17,500, many more than the Miracle Theater. The Forum is best known for hosting the Los Angeles Lakers during the NBA's rise to prominence in the 1980s. It's hosted concerts for decades, and after being renovated in the early 2010s, the Forum continues to hold major musical acts and events like pro wrestling matches. It's slated to host
gymnastics at the 2028 Summer Olympics
.

Home of two NFL teams, the Los Angeles Rams and Los Angeles Chargers, SoFi Stadium was the league's first indoor-outdoor stadium. It was built on the site of the Hollywood Park racetrack, its 1930s equivalent. Besides football, the nearly 300-acre property leases retail and commercial space, hotel rooms, residential units, and a few outdoor green spaces. If you don't visit or book a tour, you might next see SoFi in 2028, when it will host the Opening and Closing Ceremonies of the 2028 Summer Olympics.
In many ways the polar opposite of SoFi Stadium, Residency Art Gallery is in the commercial center of Inglewood, near Manchester and Market. One of few Black-owned commercial art galleries, its remarkable purpose is to serve Los Angeles communities of color by connecting their artists with wider audiences. Check out the
current exhibition schedule
online or just go and witness them in person.
Indulge in local restaurants

Southern classics, soul food, and sweets are always on the menu at these Inglewood favorites.
Located near the intersection of Cantinela and Enterprise, The Serving Spoon is a breakfast and lunch diner famous for its complimentary cornbread (here, it's okay to fill up on bread). Like many American small businesses, Serving Spoon faced imminent closure during the pandemic, only to be revived by a fundraising campaign bolstered by
donations from the Los Angeles Rams
. Along with the cornbread sides, it continues to dish out favorites like waffles and catfish. Come on a home football Sunday for the full Serving Spoon experience.

Of the three Dulan's locations in Los Angeles, the Soul Food Kitchen in Inglewood, a counter-service kitchen, is the most casual, only recently having opened indoor seating, which helps with the near-constant lines of customers. You can't go wrong with the fried chicken and gravy, but another ordering strategy is to load up on homey sides like red beans, corn and okra, and mashed potatoes. Either way, you'll be glad to take home leftovers from the generous portions served here.

Overshadowed by SoFi Stadium across the street, Sweet Red Peach might have closed long before the stadium was built if not for word of mouth. It's hidden in plain sight as part of a strip mall storefront. The signature item here is the 7-Up cake — a cake made from the soda thought to help ailing stomachs. Panaceas aside, the cake is deliciously sticky and topped with frosty glaze.
Venture beyond Inglewood

Los Angeles has an overabundance of things to do. Visit Hollywood, Griffith Park, and Orange County once you get the chance.
Explore Hollywood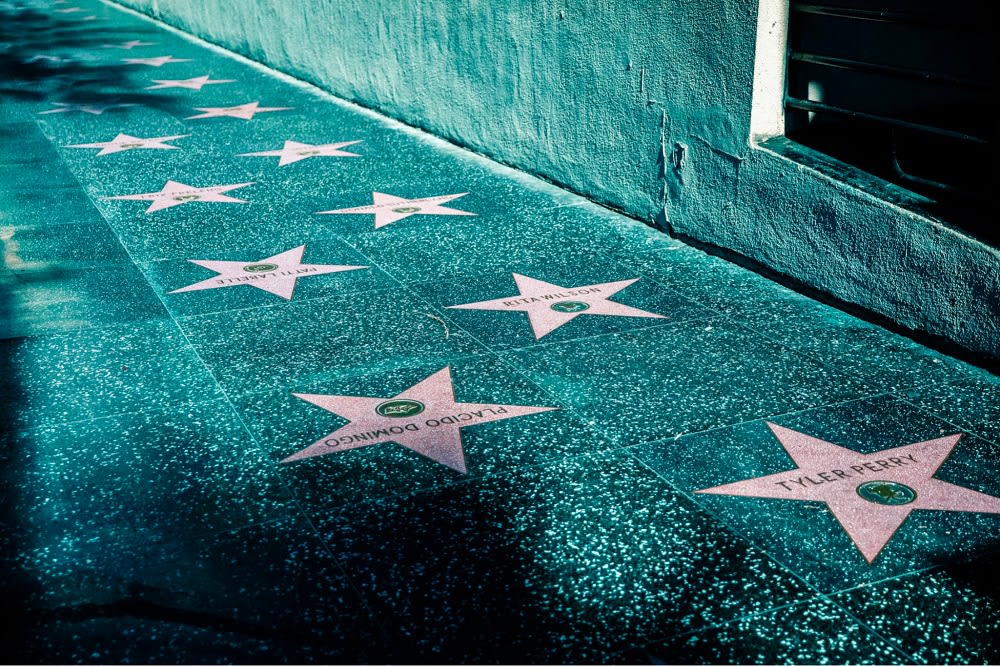 Located near downtown, Hollywood is one of the most distinctive neighborhoods in the greater Los Angeles area. West Hollywood, North Hollywood, and Hollywood are located in an area with bars, restaurants, and entertainment venues. Visit the
Walk of Fame
and explore the sites along Hollywood Boulevard, Sunset Avenue, and Melrose Avenue. You can find great sushi restaurants, taquerias, and nightclubs in every part of Hollywood.
Explore the Hollywood hills and see the famous Hollywood sign that is recognized around the world. Hollywood is also home to many excellent hotels that offer valet parking, rooftop clubs, and restaurants. If you are searching for a great place to explore the nightlife in Los Angeles, Hollywood is an ideal place to find music venues and clubs that offer many different types of entertainment.
Go hiking in Griffith Park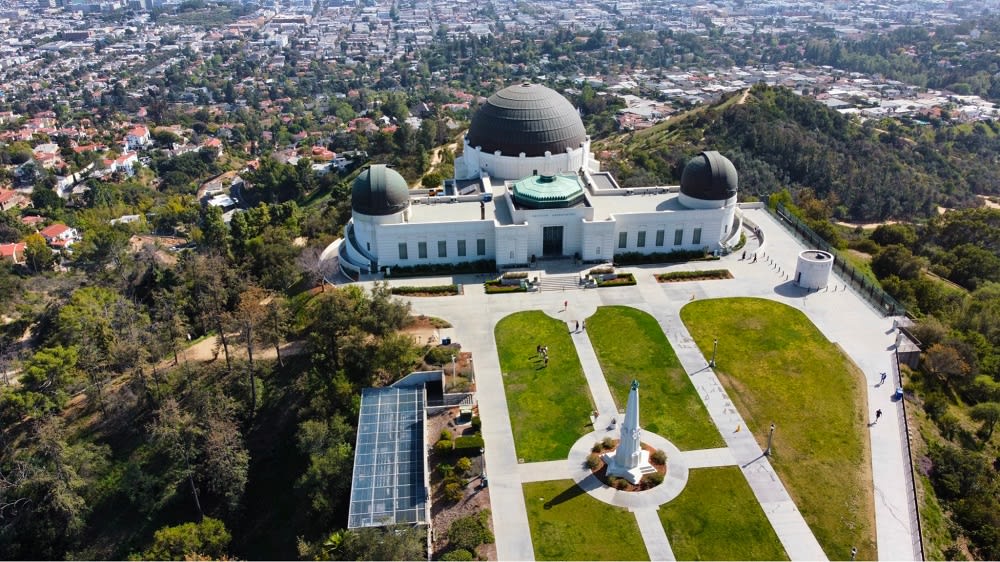 Griffith Park
is located north of downtown Los Angeles. The Greek Theatre is a popular music venue that features national touring acts. Many bands, solo artists, and ensembles perform at the Greek Theater throughout the year. Griffith Park is also a great place to spend the day hiking and enjoying some of the greatest views available anywhere in Los Angeles. Griffith Park features hiking trails, parks, and gardens. Visitors can also spend time at the Griffith Observatory. Spend the day hiking in Griffith Park before you go into the city to enjoy the nightlife of Los Angeles.
Spend the day in Orange County
Orange County, California, is located just south of Los Angeles and is home to many popular cities such as Anaheim, Santa Ana, Irvine, and Newport Beach. Enjoy everything this amazing community offers, from Disneyland to the University of California, Irvine, and Laguna Beach.
Corona Del Mar
is one of the most beautiful beaches in Southern California and is located next to Newport Beach. Orange County is also home to many excellent parks, restaurants, and music venues. The Segerstrom Center for the Arts in Costa Mesa hosts yearly musicals and concerts. South Coast Plaza is one of the largest shopping malls on the West Coast. When you arrive in Los Angeles, you should spend a day enjoying the unique Orange County real estate in these fine cities.
Contact Jason Lowery to Learn More about the Los Angeles Real Estate Market
Contact
Jason Lowery
today if you are interested in learning more about the Inglewood real estate market in Los Angeles. He is a knowledgeable and skilled realtor who knows his way around every neighborhood in the
Greater Los Angeles Area
. If you want to buy or sell real estate in Los Angeles County, reach out to Jason Lowery today. From Long Beach to Hollywood and Beverly Hills, Jason Lowery can help you find the best property for you.