Whether you're already living in the Los Angeles area or you're moving here, you might consider relocating to Inglewood, CA. This town is part of the greater Los Angeles area and has a lot to offer everyone, from young families with children to singles who want to have a good time.
There are a variety of cities in the Los Angeles metropolitan area, and you need to know you've chosen the right one to relocate to before you start touring homes for sale in Inglewood. You'll discover there are many reasons to choose this area for your home search.
This guide highlights four reasons to relocate to the Inglewood, CA area.
Enjoy a meal out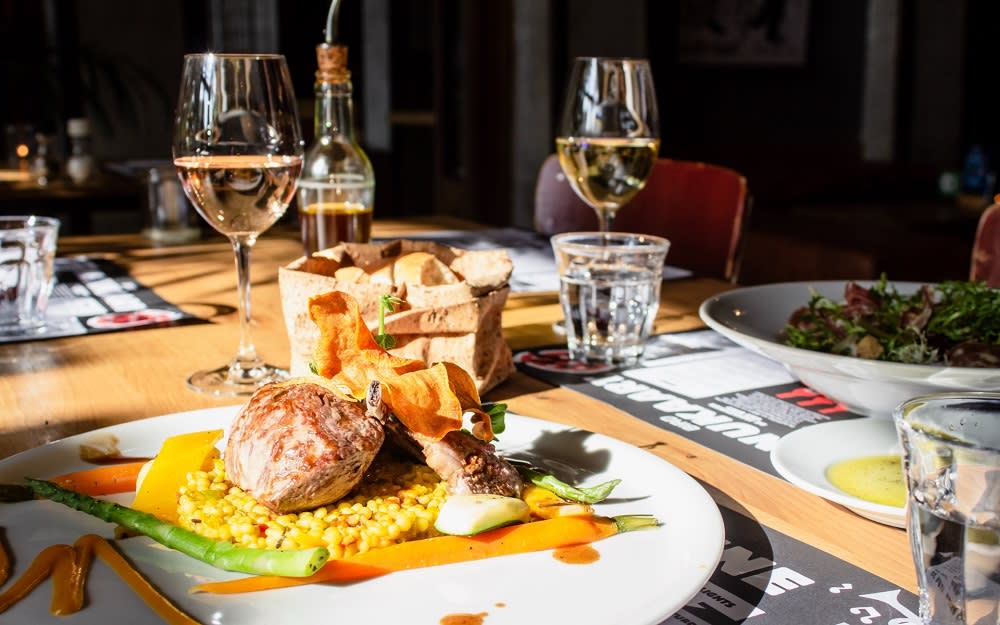 While you'll love your new, beautiful kitchen, there will be times when you don't want to cook. You might wish for a family dinner or a romantic evening for you and your significant other. Inglewood has a thriving food scene, and you can take advantage of the wonderful options, including the following.
The Serving Spoon

Are you in the mood for breakfast for dinner? Are you craving Southern comfort food? The Serving Spoon is a local restaurant that offers all your favorite Southern dishes, and breakfast is available all day. The star is the cornbread slab with a package of honey that comes with each entree.
Woody's Bar-B-Que

There aren't many options for barbecue in Inglewood, but Woody's Bar-B-Que makes up for the lack of options with its mouthwatering meals. For more than 45 years, this restaurant has offered amazing sandwiches and barbecue plates. You can grab take-out or order delivery if you want to eat at home.
Sweet Red Peach
When you need cupcakes for your children's class party or want a cake for your dinner party, there's only one choice in Inglewood.
Sweet Red Peach
is a bakery that all the locals give rave reviews. Also, according to locals, the 7-Up pound cake is not to be missed. Place an order in advance or choose from among the daily specials.
Coni'Seafood
Inglewood is close to the coast, and you can enjoy some amazing seafood.
Coni'Seafood
provides you with a twist. This is a Mexican restaurant that specializes in seafood dishes. As the meal's highlight, you'll enjoy upscale Mexican food with fresh seafood, such as drunken shrimp. If you prefer, you can pick up take-out to enjoy at home.
Sunday Gravy
When you're looking for a night out with your special someone,
Sunday Gravy
is the place to go for the atmosphere and scrumptious traditional Italian dishes.
Discover festivals and local events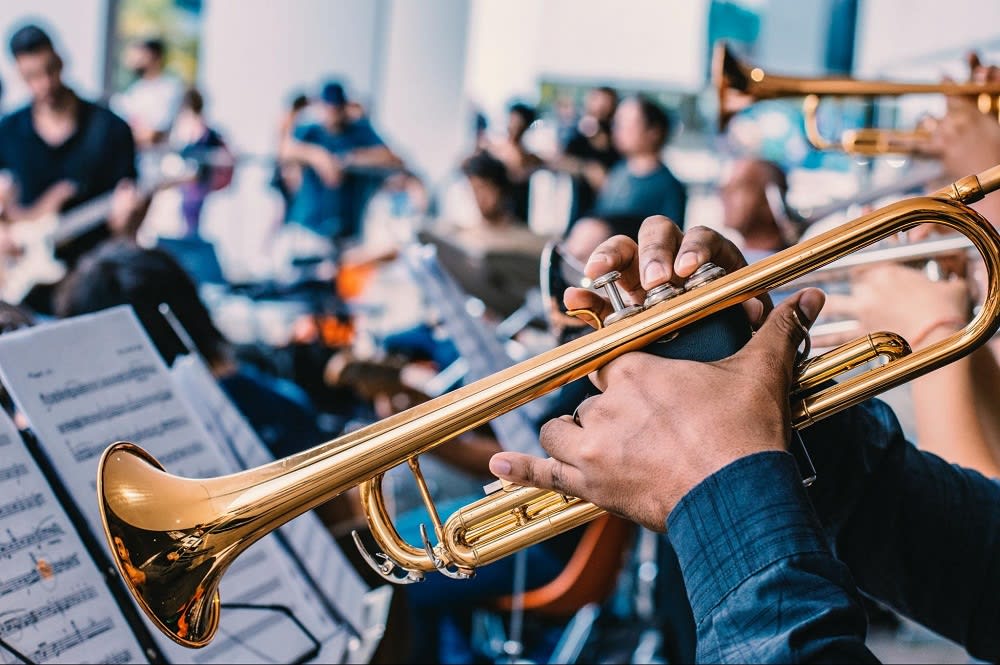 Inglewood is a community, and many locals like to sponsor festivals and events. The Inglewood Parks and Recreation Department hosts many opportunities for you to spend your downtime having fun and enjoying time with your family. Below is a look at a few throughout the year.
Movies in the Park
For several Saturdays during the summer, the Inglewood Parks and Recreation Department invites everyone to join in the fun at
Movies in the Park
. Seating opens at 6 p.m. in North Park, and the movie, a family-friendly offering, begins as the sun sets. You can bring a blanket or lawn chairs. It's also encouraged that you bring your own snacks to enjoy while you and your family watch the film.
Inglewood Jazz Fest
Over a weekend at the beginning of August, you and your family can head to Edward Vincent Jr. Park to hear some great jazz music and meet some more people in your community at the
Inglewood Jazz Fest
. The concerts start at noon, but you can arrive as early as 10 a.m. You'll find a variety of local vendors and food services, so you can grab a bite to eat and listen to some toe-tapping jazz on a warm summer afternoon. It's a great way to end the summer.
Hispanic Heritage Festival
In the late fall, Inglewood celebrates its community with the
Hispanic Heritage Festival
. On the north lawn of Inglewood City Hall, the festival offers a variety of live entertainment that celebrates Hispanic culture and history, and there's usually a classic car show. There are games for the children and vendors offering a variety of goods. Plus, there's no shortage of great food!
Holiday Tree Lighting
As the winter holiday season ramps up, Inglewood kicks it off with the annual
Holiday Tree Lighting
. This annual event usually takes place at the Forum, and it's attended by locals and people from the surrounding communities. There's often hot chocolate and warm cookies available during the event. This tree lighting normally takes place at the end of November. The star of the event is the town's Christmas tree, although the live entertainment runs a close second.
Delve into the local attractions

You'll find many local attractions in Inglewood without the need to travel to Hollywood or the Santa Monica Pier. Some are attractions you'll want to visit repeatedly, while others are the places you visit once and then again when you have out-of-town guests. Here are a few to consider.
Randy's Donut Shop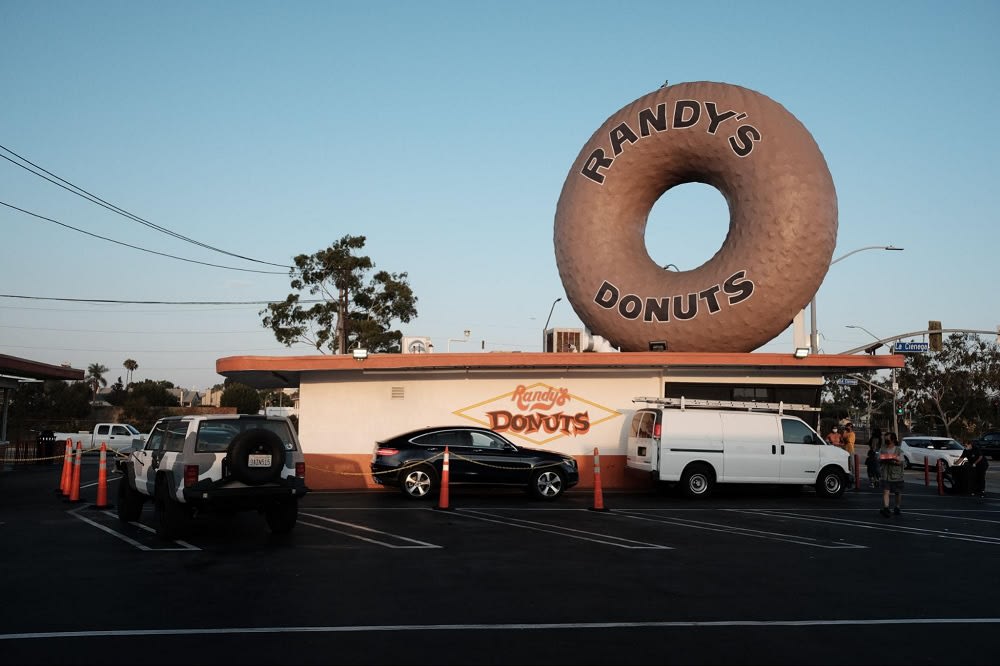 You can't miss the iconic, 30-foot donut on the top of
Randy's Donut Shop
. From Iron Man 2 to
Earth Girls Are Easy
, this gigantic donut and the store underneath it have made it into many films. You'll want to snap a few photos, but don't forget about the delights inside. The donuts made inside are crave-worthy!
Angel City Market
On many Sundays, you and your family can make your way to Inglewood Avenue for the
Angel City Market
. Each time the market opens, it's an event, and each one has its own theme. The market includes many local vendors and artists. You can find anything from clothing to home decor. The market features tents from local small businesses and offers you the opportunity to support them, including food vendors. There's often live entertainment; you won't regret your visit, no matter the theme.
SoFi Arena
This
recently completed stadium
hosted the Super Bowl in 2022 and will again in 2023, and it's a great place to catch a game or a concert. In 2028, this stadium will host both the opening and closing ceremonies of the Olympics in Los Angeles. Outside the arena is a massive green space for you to explore and enjoy the fresh air. There are also bike trails if you prefer to ride instead of walk. The area also backs up to a new shopping area, Hollywood Park, that's expected to open by the end of 2022.
The Dunes

This is another attraction you'll visit once and again and again when you have guests from out of town. The Dunes is an apartment complex in Inglewood, which isn't unusual, but it's the home of the fictional character Issa Dee: the apartment complex is featured heavily in the HBO series Insecure.
Explore the local green areas
Before you relocate to any area, you want to ensure there are many local green areas to get outdoors when the weather is nice. You want parks with walking trails or a playground for your children to play with others their own age. There are a few local green spaces in Inglewood, including the following.
Edward Vincent Jr. Park

Edward Vincent Jr. Park is a great spot to take the family, including your dog, when the weather is nice. This park has all the facilities you need, including restrooms. Many of the local sports leagues for children utilize this park. Don't worry even if your kids aren't enrolled in baseball, there are still things to do, such as playing on the park's jungle gyms. The park is open daily, including on Sundays.
Darby Park

With eight pickleball courts, Darby Park attracts a crowd on the weekends and in the early evening. These courts welcome all levels of players so that you can learn the game. There are baseball games and people skating or walking on the track on the weekends. It's a great place to bring the family; your kids can play while you toss a blanket and relax on the grass. It's also a dog-friendly park. There are restroom facilities available.
Choose an Inglewood real estate agent to help you find your new home

The Inglewood real estate market can be tricky to navigate, and you deserve to work with an agent who understands its nuances. Your real estate agent should have a network in place to find you a home that meets your needs and negotiate an offer with the best price and terms available.
Jason Lowery of the Lowery Group
is the Inglewood real estate agent who can help you find and buy the home of your dreams. From the first call,
Jason and his team
dedicate themselves to supporting your home search and ensuring it runs smoothly. When you're ready to start house hunting, contact them!